Wine cellar cooling units for small wine closets come in a variety of sizes and capacities. Sometimes, you don't always have to buy the most powerful cooling unit if your space has a relatively small scale. The important thing is it's durable enough to adequately cool your entire wine cellar consistently, every day, without the need for frequent repairs. In this article, we're going to look at a wine cellar renovation project in Miami that involved the replacement of its cooling unit and insulation. If you find yourself with a wine cellar having the dreaded mold infestation problem, then this article is absolutely for you! 
Why They Had to Reconstruct This Entire Small Wine Cellar
Building wine cellars isn't your typical construction job. It's not simply putting up walls and stylish racks, rather it requires expert knowledge on the dynamics between the environment and the behavior of wines. Two of the most influential factors that can change how wine tastes and feels are temperature and humidity. If stored in the wrong environment, your wine can oxidize, lose its flavor, or expire faster than it should.  
In this particular Snapper Creek home, the owner already had a wine closet beside their dining area. The big problem was that there was mold all over! The infestation inside the closet was so paramount that the bottles and racks have turned green. Clearly not a sight to behold, especially when you're eating! So the owner brought the Coastal Custom Wine Cellars in to fix this small wine cellar and hopefully protect his wine collection the right way, for the long run.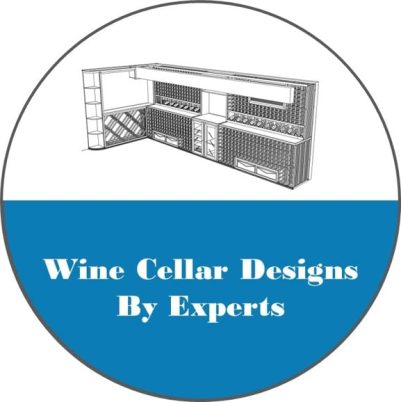 As expected, the only way that mold was able to grow and thrive inside the cellar was because of air holes somewhere around the closet that allowed heat and water molecules to enter. In addition, the solid wall in the cellar was an exterior wall that was exposed to the sun's heat every day, most of the day. When you combine moisture and warm temperature, that creates an environment highly suitable for molds.  
The team knew that they had to focus their work on redoing the insulation and cooling system. Initial work involved taking out the bottles, the wine racks, and the rest of the cellar. They had to remove everything and work with a clean slate to ensure there wasn't any mold left.  
Mold Prevention Solutions for this New Wine Cellar
Temperature and humidity inside a wine cellar that's near a heat source can still be controlled with the right amount of insulation and additional cooling. So the team installed spray foam insulation in the inner walls to ensure potential holes and cracks were sealed, then attached a green board to close off the wall. Green boards or drywalls are known to be moisture resistant, but they need the help of additional external insulation materials to repel moisture from the cellar; hence, the spray foam insulation.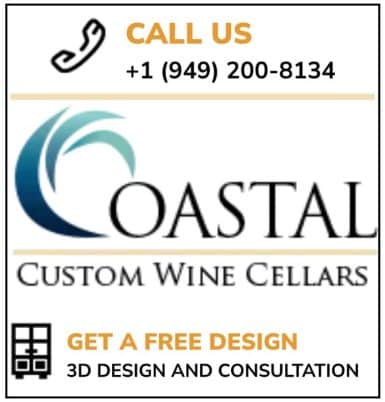 All the wood materials and metal wine racking were sprayed with a mold-repelling solution as well to ensure that no microscopic mold spores were left.  
Lastly, since the owner wanted a contemporary wine cellar with glass panels, the team still used frameless, tempered glass doors. Frameless glass doors may look unsealed on the edges, but if you work with the right wine cellar contractor, they will be able to integrate solutions that will ensure there are no air gaps that would place your wine collection at risk. 
Replacing a Large Wine Cellar Cooling Unit to a More Cost-Efficient One
For the refrigeration unit, the original wine closet had a relatively large cooling unit – larger and more powerful than what is enough for this small wine cellar. Although it's not always wrong to use a large cooling unit, the downside is you might be spending more than what is necessary for its operation.  
Moreover, just imagine this cellar. While it did have an excellent cooling unit, mold still invaded the space because it was not built correctly. So besides installing foam insulation, the team replaced the wine cellar cooling unit with a split-system cooling unit from WhisperKOOL, one of the industry's leading wine cellar cooling unit manufacturers.  
The new cooling unit was a ductless, split system where the condenser and air handler are separate. The condenser was placed right outside the house, behind the wine cellar's walls while the coils were attached to the wine cellar's ceiling. You can't see the coils because they are hidden behind stylish wooden grills. The great thing about ductless split-systems is that they don't take up too much space which makes them perfect for small wine closets like this one! 
Have a Wine Cellar That's Not Cooling as It Should? Wine Cellar Cooling Miami Is Here for You!
There are many ways to keep your wine collection safe inside a wine cellar. The approach will depend on the design you prefer and the conditions of your Snapper Creek home. Furthermore, functionality must come first before aesthetics. This means that it's more crucial to ensure your wine cellar is maintained at the right temperature and humidity than letting it have a stunning, top-notch design.  
If you ever have any problems with your wine cellar cooling system or you need a new wine cellar cooling system installed, you can reach out to us at Wine Cellar Cooling Miami. We are a team of highly experienced wine cellar cooling specialists who can find the right solutions for your wine cellar cooling needs. We only work with the most trusted brands in the industry, and we always bring in long-term solutions for your wine closets, no matter how big or small they are. 
Contact us today at +1 (786) 633 – 2011 and we'll be right with you!