Quality wine cooling equipment is a vital part of an effective wine storage solution. It is important to keep your refrigeration system functioning optimally to keep wines safe in your storage space. Wine Cellar Cooling Services Miami installs and provides maintenance services for wine cellar refrigeration systems. Avail yourself of their services so that you can be sure that your cooling unit is always in good condition. 
Wine Cellar Cooling Services Miami – Our Areas of Expertise
Wine Cellar Cooling Services Miami is one of the leading wine cellar refrigeration specialists in Florida. With over 10 years of experience in handling various kinds of wine cellar cooling equipment, Wine Cellar Cooling Services Miami takes pride in providing expert services. These include installation, maintenance, and repair of cooling systems for residential and commercial wine cellars.
Our Team of HVAC Professionals
Our main goal is to help provide collectors and enthusiasts with the ideal conditions for wine storage. Our team of experts is well-informed of the needs of wines, and each one is well-trained in providing solutions to meet the requirements of the various kinds of wine storage spaces. All of our HVAC experts are well-equipped to provide services that meet customer satisfaction.
Wine Cellar Cooling Services Miami caters to the various brands of wine cellar equipment, such as LRC, WhisperKool, US Cellar Systems, Wine Guardian, and CellarPro. All of our HVAC professionals have extensive experience in installing, maintaining and repairing various types of cooling units available on the market.
Our Areas of Service
Wine Cellar Cooling Services Miami offers services to clients that are in the Miami and Fort Lauderdale areas. Although our main clientele is residential wine collectors, we also provide services to wine stores, restaurants, hotels, and other types of commercial wine storage facilities.
Our Most Recent Installation Project in Fort Lauderdale, Florida
One of our most recent projects is the installation of a commercial custom wine cellar cooling unit in Fort Lauderdale. The wine cellar was located in a restaurant in the Fashion Island Hotel. We provided the cooling equipment for their wine storage room.
The refrigeration needs of a commercial wine cellar and a residential system are the same. For both types of wine storage spaces, we calculate the heat load of the cellar, so that we can identify the most appropriate cooling unit for the room. We also find out how the cellar room was constructed, because the materials used, as well as their R values, strongly affect what kind of refrigeration equipment should be installed.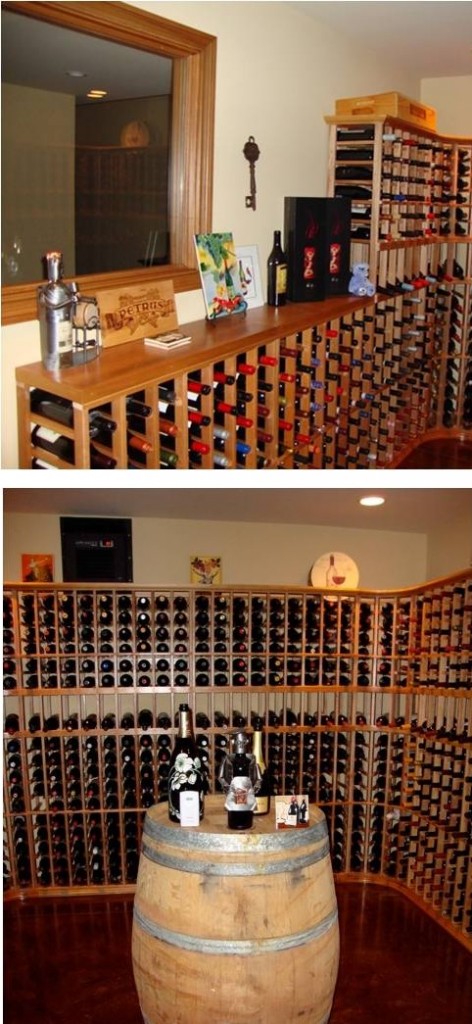 It is imperative that the cooling system is not too large and not too small for the wine cellar. A piece of refrigeration equipment that is too small will not adequately cool the storage cellar to the right temperature. On the other hand, a cooling unit that is too large for the cellar can create a room that is too humid. Ideally, a wine cellar should be cooled gradually. When a refrigeration unit is oversized, the cellar is cooled faster than it should, and the environment inside can turn too humid for wine storage.
Another factor that we as wine cellar installation experts need to know, so we can properly select the appropriate wine cooling equipment, is the type of wine cellar that will be built. We need to know whether the cellar is just a custom storage display cabinet or closet, or a huge room that people can walk in and out of. Either kind of system requires a very different type of refrigeration unit.
For the Fort Lauderdale commercial wine room, Wine Cellar Cooling Services Miami expertly selected the appropriate refrigeration unit that meets the storage needs of the Fashion Island Hotel cellar. The client was satisfied with the service provided to them.
Contact an HVAC Expert Today!
Keep your wine collection safe by making sure that your wine refrigeration equipment is functioning properly. Choose only quality cooling units and have them installed by an HVAC professional. To make sure that the unit is always in good condition, subscribe to Wine Cellar Cooling Services Miami's regular maintenance program.
For more information about our products and services, send us an email at ExpertService@WineCellarCoolingMiami.com. You may also call us today at +1 (786) 633-2011.